• aquaculture • bushcraft • camping • freeze dried • Freeze dried ice cream • homesteading • Outdoors • Preparedness • prepping • snacks • survival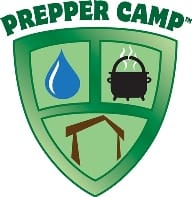 Come see us in North Carolina at one of the country's largest prepper events! Check out all the info below and head over to their website for tickets and more info! https://www.preppercamp.com/tickets/ 460 Orchard Lake Road, Saluda, NC                                  Get Your 2022 Tickets Now!             . Whether it is for the day, or for the entire weekend, Prepper CampSM is a total immersion event in preparedness, survival, camp craft, off grid living, and homesteading skills.      Listen to, ask questions of, and...
---
• bootcamp • bushcraft • camping • david canterbury • davidcanterbury • freeze dried • Freeze dried ice cream • local • Outdoors • pathfinder • Preparedness • self reliance outfitters • snacks • survival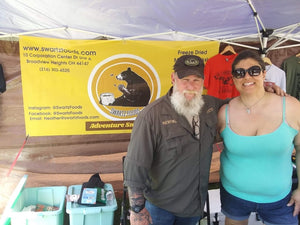 https://www.selfrelianceoutfitters.com/products/2022-pathfinder-gathering We are VERY excited to have been invited to the 2022 Pathfinder as a vendor! Get your tickets now while they still have some. There are a ton of fun classes to learn various survival/life skills (see below). These kinds of skills are great to have whether you are working on preparedness or just want to up your camping skills.  Come see us and get some snacks!!   CLASSES this year will include along with Special Guests: Alex Wander from Italy & Josh Noss! Emergency shelter configuration –Instructor Paul Haack Tarp camping -Instructor Paul Haack Hammock camping for every season -Instructor Paul Haack Overland and vehicle camping.  – Instructor Dave...
---
• bushcraft • camping • freeze dried • Freeze dried ice cream • local • Outdoors • Preparedness • prizes • snacks • survival
We will be attending the Central Ohio Bushcraft gathering this year so come check us out! Fun camping weekend where you can learn some skills and connect with other people. Family friendly event.    https://www.facebook.com/events/466503314778676/ Tickets: Admission includes 3 nights of camping, the ability to participate in prize challenges, and access to the entire event. Attendees (16 and up) $50.Youths (15 and under) are FREE. The Central Ohio Bushcraft Gathering is an outdoor skills and social event for those interested in bushcraft, wilderness survival, and primitive living. It's a laid-back event where knowledge and skills are shared around camp and the campfire....