• bootcamp • bushcraft • camping • david canterbury • davidcanterbury • freeze dried • Freeze dried ice cream • local • Outdoors • pathfinder • Preparedness • self reliance outfitters • snacks • survival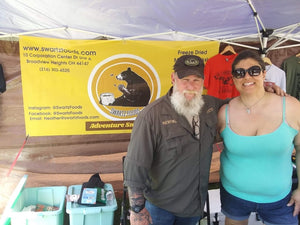 https://www.selfrelianceoutfitters.com/products/2022-pathfinder-gathering We are VERY excited to have been invited to the 2022 Pathfinder as a vendor! Get your tickets now while they still have some. There are a ton of fun classes to learn various survival/life skills (see below). These kinds of skills are great to have whether you are working on preparedness or just want to up your camping skills.  Come see us and get some snacks!!   CLASSES this year will include along with Special Guests: Alex Wander from Italy & Josh Noss! Emergency shelter configuration –Instructor Paul Haack Tarp camping -Instructor Paul Haack Hammock camping for every season -Instructor Paul Haack Overland and vehicle camping.  – Instructor Dave...
---
• bushcraft • camping • freeze dried • Freeze dried ice cream • local • Outdoors • Preparedness • prizes • snacks • survival
We will be attending the Central Ohio Bushcraft gathering this year so come check us out! Fun camping weekend where you can learn some skills and connect with other people. Family friendly event.    https://www.facebook.com/events/466503314778676/ Tickets: Admission includes 3 nights of camping, the ability to participate in prize challenges, and access to the entire event. Attendees (16 and up) $50.Youths (15 and under) are FREE. The Central Ohio Bushcraft Gathering is an outdoor skills and social event for those interested in bushcraft, wilderness survival, and primitive living. It's a laid-back event where knowledge and skills are shared around camp and the campfire....
---
• freeze dried • local • OH sow Locle • podcast • small business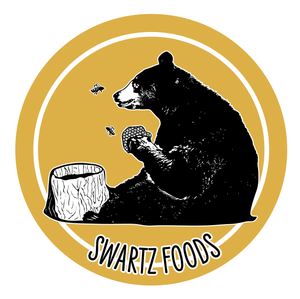 https://www.youtube.com/watch?v=ONrBG3BlyYs We did out first Podcast hopefully to be followed by many more! Had such a good time with Ana from OH sow LoCLE. It's a fairly new podcast that is focusing on local business and people in the greater Cleveland/Ohio area. She already has a ton of people recorded and ready to go so definitely follow and check her out.  The basis of these podcasts are to reach out and talk about the struggles and wins in the small business community. This is a way for everyone to either learn from or understand the small business/person that is being...